Once your admin has added VisualScript to Jira, you can access the VisualScript gadget from any Jira dashboard.
Go to an existing Dashboard or create a new one.
Click on "add a new gadget".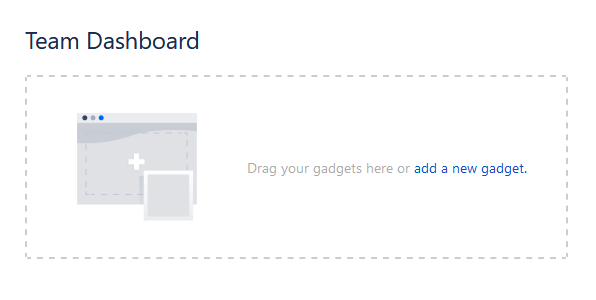 If you don't see VisualScript already listed, click on "Load all gadgets" and search for "VisualScript."

Click the "Add gadget" button.
You'll now have a new VisualScript gadget on your dashboard.
If your admin has created or imported custom reports for your team, those will be displayed as a list.
If you just got VisualScript from the marketplace without any customization, you'll see the list of available built-in reports by default.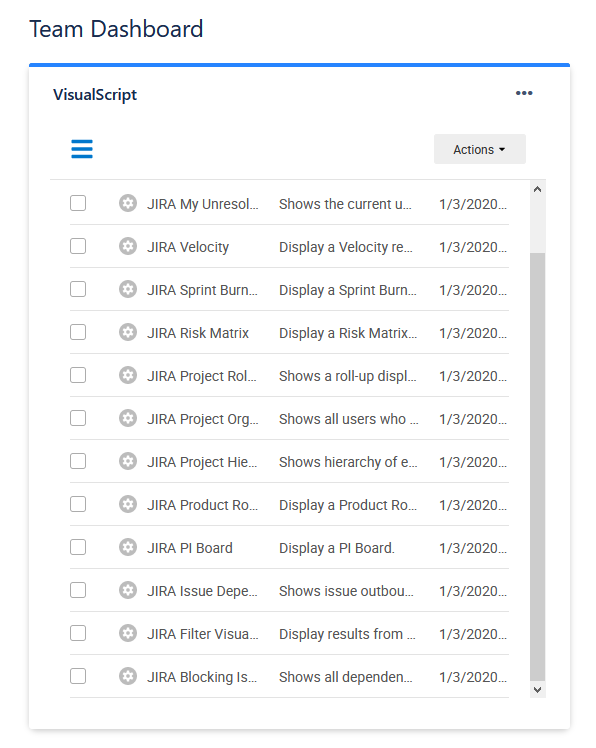 To generate a report, click on any of the ones listed.
If the report requires parameters, you will be prompted to enter them before the report can be generated. Parameters may include things like a specific project or sprint name, dates, and so on.
After entering the required parameters, click on "Run" to render the visual.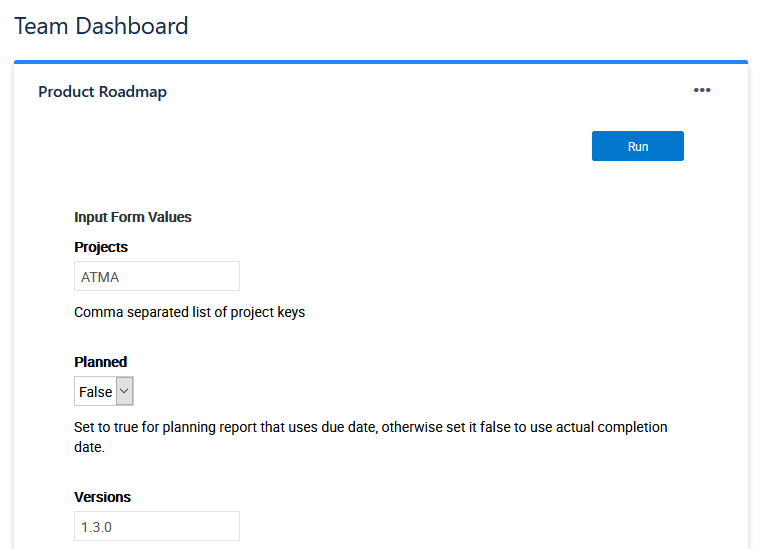 If you want to switch to a different report, click on "Change Report"
You can have multiple VisualScript reports on a dashboard. Just add multiple instances of the VisualScript gadget and choose a different report in each one.