A Jira admin can set up what parameters a report will ask for in the admin interface of VisualScript. You can learn more about that by reading this article:
Setting Up User Input Parameters
When you add a report to your dashboard, you'll see these parameters when you first Run the report.
As the owner of a dashboard, you can change the values of these parameters any time. Let's say you want the same report, but for a different set of sprints, projects or time frame. Simply click on "Edit Parameters" to bring up the Parameter Input screen again, change the values you need, and click Run to re-run the report with the new values.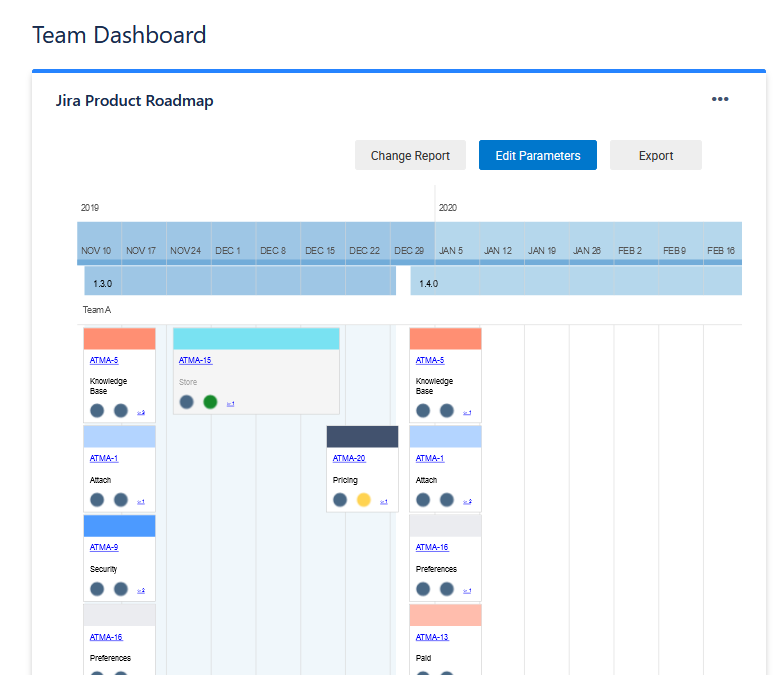 Change the values and click Run to run the report again with the new values.