You can have multiple instances of VisualScript on a single Jira dashboard.
If you want to add a different report just add another instance of VisualScript to your gadget and select the report you want to see.
If you want to change the report on one of the existing instances of VisualScript, click on "Change Report" or if that button is not visible, click on "Actions" and choose "Change Report."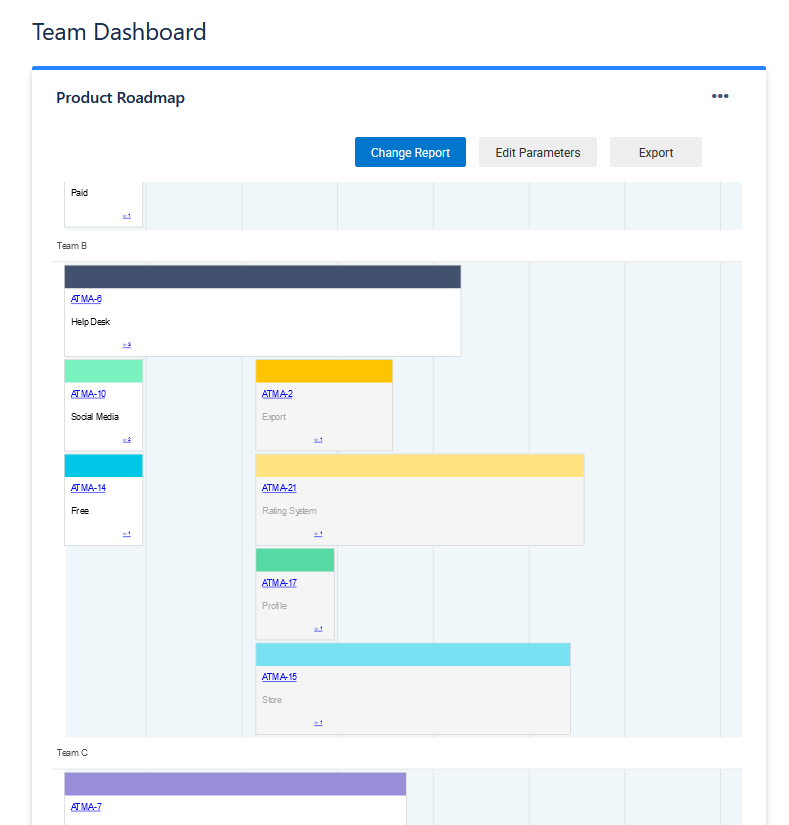 You'll be presented with the familiar report browser showing you all the possible custom reports or built-in reports to choose from. Clicking on the name of a report will select it.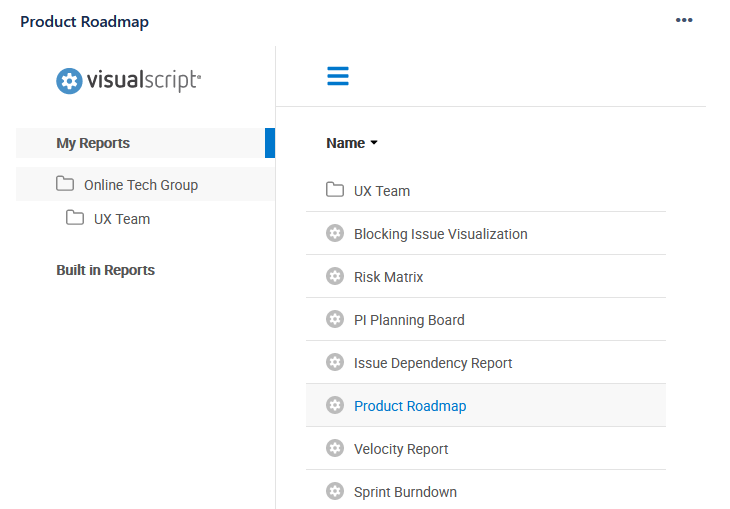 You'll be asked to specify any parameters for the new report. After selecting the parameters, click "Run" to query the data and display your new report.