To access the admin interface of VisualScript in Jira, click on "Settings" then "Apps". In Confluence, click on "Settings". You should see VisualScript with the option to "Create/Edit Reports".
To create a new folder for your reports, click on "Add a New Folder" in the lower left of the interface.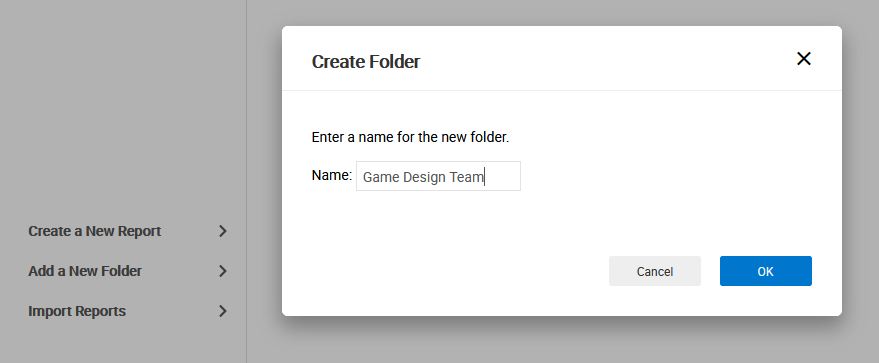 Add a name for your folder and click Ok.
You can now create new reports in this folder.
You can also move existing reports to this folder.
To move reports from another area into your new folder, select the reports you want to move by clicking on the blue checkbox by their name and then drag them to their new location.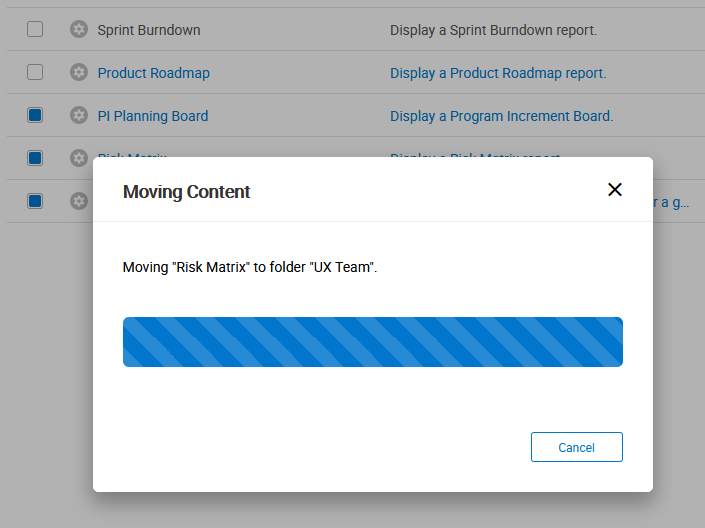 To delete a folder, first move or delete all reports inside that folder.
Once the folder is empty, you can right click on it and delete it.